Theo Xitumul was lying on his bed when his partner turned to him and said, "Don't you think you're a man?"
The question hit him like a ton of bricks. It was the last thing he expected to hear just before going to sleep. He was 25 at the time, and his family and the whole world considered him a woman, although that's not what he felt.
Instead of falling asleep, images from his childhood flitted through Theo's mind. Growing up in Jutiapa and playing with his friends. All boys.
His parents let him dress the way he wanted. With eastern Guatemala's heat as an excuse, he always wore canvas pants and white T-shirts. Because he had a bowl haircut, adults called him "boy" on the street. This never bothered him.
One day when he was seven, his playmates began to talk about their genitals with the innocent curiosity of childhood. When Theo got home and looked at himself, he saw he was different from the boys.
These were the long-forgotten memories that flooded his mind after his girlfriend's question. The next day, when he woke up, he told her "Yes". She was right.
From then on, Theo started using masculine pronouns as a way to start recognizing himself. He remembered that when he was younger he always felt uncomfortable inside and didn't know what it was.
That was four years ago. Then one and a half years ago he began hormone replacement treatment. His parents, an elderly Christian couple, have accompanied him on this path of transition. His father, for example, recalls with laughter how Theo's classmates used to ask him if his son was a boy or a girl, which makes more sense now in hindsight.
"We can't expect our environment to stand still. We transition both internally and socially. This is also a process for parents, for siblings, and if they have children, for them too," Theo explains.
Although ignorance about trans people can lead to transphobic comments, the constant in his family is love and patience.
Now he looks back fondly and tells the child he once was that there was nothing wrong with him: "I told him everything would be fine, that he'd be loved and embraced by many people."
Theo knows that his reality is far from that of many other trans people. He acknowledges his privileges as a mestizo (mixed Indigenous and European) Achí university graduate, who enjoys the support of his family and works for his parents' business.
But despite all this, Guatemalan society's deep-seated prejudices still make it hard to come out as a trans person. And the government is of no help either. In January 2022, lawmakers advanced draft legislation in Guatemala's Congress that, under the guise of protecting boys and girls from "gender identity disorders," would prohibit spreading information about diverse gender identities.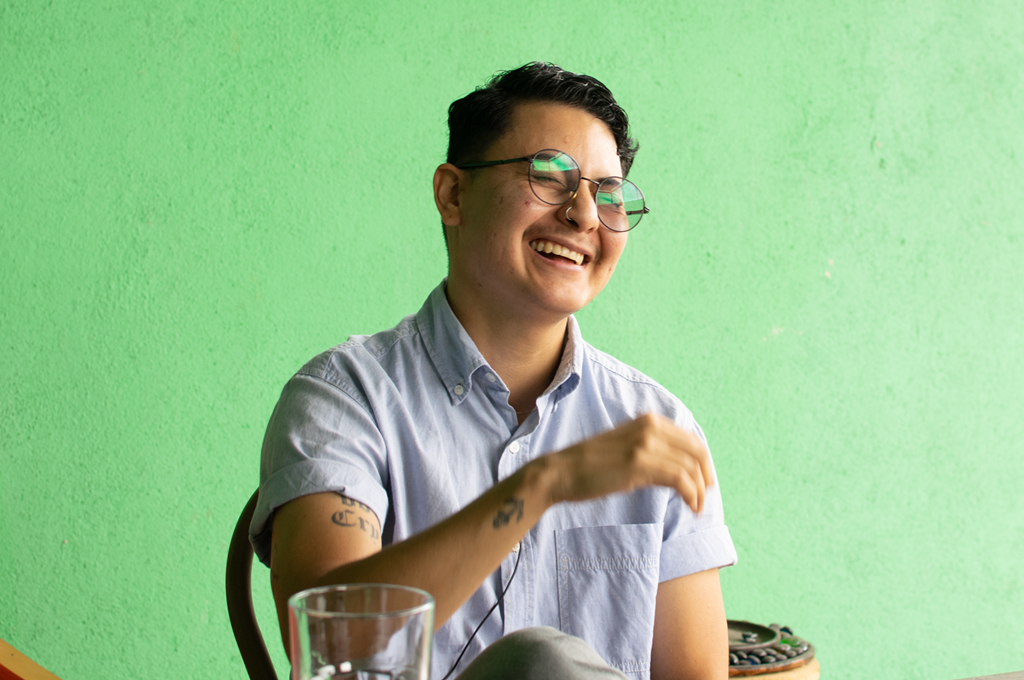 To help make trans men visible in Guatemala, Theo has joined the Students for Diversity Association (Aesdi) of the University of San Carlos. He is also a member of the trans advisory committee of Visibles and co-founder and co-director of Red Trans Joven Guatemala.
On social media, a perfect space for even more visibility, he uses his Tik Tok account 'the visibles' to inform, educate and create reference points for others. "I didn't realize how important being visible was until I started my transition. I think it would have been different for me, and certainly wouldn't have taken me so long to recognize myself, if I had seen a trans person before. Perhaps I would have reached this fulfillment I feel now that I know who I am much sooner," he concludes.
Read this article in Spanish: click here.